Learn More About
Merry Go Round
The Merry Go Round is a locally owned and operated family Chinese restaurant. We have been serving the Lone Pine, CA., area for over 6 years.
The Merry Go Round is a casual Chinese restaurant that also serves American and South of the Border meals. Sodas, wine and beer are available for your enjoyment. Mouthwatering Chinese recipes have been passed down through the family and continue to bring joy to our customers every single day.
We look forward to sharing our passion for great Chinese food with you and your family!
See What Customers Are Saying!
"10/13/2013
Fabulous food! I enjoyed everything I ate from the braised short ribs to the hot and spicy shrimp! The soy sauce was very unique and delicious and I ended up buying a bottle to take home. Hidden gem in this out of the way town. I promise you will not be dissapointed!"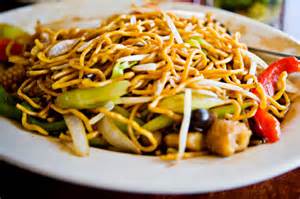 Lunch
Wednesday - Friday
11:00 AM - 2:00 PM
Dinner
Monday - Sunday
4:30 PM - 8:30 PM